Book a tour of our learning centre
The First 5 Years Are Critical For Long Term Development – Give Your Child The Start They Deserve So They Can Meet Their Full Potential
WE BELIEVE EVERY CHILD IS AN ACTIVE AND CAPABLE LEARNER
The first 5 years of a child's life can have a huge impact on how they develop learning skills, as well as their social and emotional abilities. In fact, your child learns faster in their early years than at any other time of their life.
At Bright Beginnings we have created an environment which combines learning and play to help your child thrive. We are not just another cookie cutter day care. Our learning centres enable your child's sense of wonder and fosters a love of learning, so they continually develop their intellectual abilities while having fun.
Your Title Goes Here
Your content goes here. Edit or remove this text inline or in the module Content settings. You can also style every aspect of this content in the module Design settings and even apply custom CSS to this text in the module Advanced settings.
Read More
Early Learning, Daycare, Childcare & Preschool In Sydney
Bright Beginnings Learning Centres are among some of the best in Australia. We have a high standard of excellence for all our facilities. Every member of our staff undergoes continuing education and regular trainings to ensure we continue to exceed your expectations. Ultimately, we're here for you and your children.
We Offer The Best Childcare Centres In Sydney
That's part of what makes our centre stand out from other centres in Sydney. Daycare is a three-way street at Bright Beginnings. Our program is a fluid experience that shifts to meet the needs of parents, children and staff. This ensures a safe and responsive learning environment for the children and a worry-free experience for mum and dad!
Be A Part Of Our Sydney Childcare Community
Adult or child, a person learns best in a safe and nurturing environment. That's why we think of our network of Bright Beginnings Learning Centres as being one big community. Our community is built on mutual trust and respect for every individual. Children learn how to be good neighbours from the adults in their lives. By fostering a real sense of community, we create an excellent model for the children to follow. Not only that, it ensures that you continue to feel secure in how your children are being taught. We know it can be very stressful to entrust another with your child's wellbeing. When you're a part of the Bright Beginnings community, you always have a voice. That way, you're never left with unanswered questions or lingering doubts.
Every Classroom Is Age-Appropriate
The early years are extremely important in terms of education. They set the foundation that supports your child's growth throughout life. That's why it's critical to understand how to properly nurture every phase of development. We tailor all our classrooms to specific age ranges for this reason. Using age-appropriate equipment ensures children are learning at the right pace and in the right sequence. We model our program around the Early Years Learning Framework, and all our staff is trained to employ the methods outlined by this curriculum. It promotes a holistic and age-appropriate approach to education in a nurturing and secure environment. This environment is created by working with a competent staff that's trained to respond to the individual needs of children and parents. Visit our early learning centre in Sydney to see this curriculum in action!
Children Are Dynamic, And So Is Their Learning!
You never know just what your day will hold when it comes to children. Their precious innocence of the world around them creates unique moments of inspiration. Every seemingly random action of a child serves a purpose. By understanding and responding to the children as individuals, our staff creates a dynamic style of teaching. Let's say one of the children has become very focused on building a block tower. Even if free play is over, a teacher may decide to let the child continue. That's because the teacher know that interest, that moment of inspiration, is a connection being made. It's the process of learning happening in real time. A dynamic classroom provides opportunities to create these moments and allows room for them to grow.
Would You Like To Be A Part Of Our Community?
If you're interested in discovering what the best preschool in Sydney has to offer, contact us today. You can get started immediately by filling out our online enrolment form. Our staff will get in touch with you as soon as possible to discuss the best course of action for your family. We have locations throughout Australia such as Wodonga and Glendenning that accept children from 6 weeks to six years of age. We look forward to welcoming you to the Bright Beginnings Community!
OUR SCHOOL READINESS PROGRAM IS RECOMMENDED BY LOCAL TEACHERS BECAUSE IT GIVES YOUR CHILD A HEAD START
Starting school can be challenging for kids and parents alike. New material and experiences can leave the kids overwhelmed and you worrying about them lagging behind their classmates.
Our school readiness program is designed to better prepare your child for primary education by starting early on their social, intellectual and emotional development. In contrast with other childcare and day care centres, we focus on their academic and educational development so once their primary education begins, they hit the ground running!
THE PERFECT PLACE FOR YOUR LITTLE ONE TO LEARN AND GROW
Your child deserves the best, which is why we have designed our facilities specially to meet their needs. Our rooms provide heaps of natural light and are purposely built to provide great working conditions for our educators, so they can focus on what is really important – your kids!
Plus, we make sure they are always sparkling clean to prevent the spread of nasty germs.
All meals, nappies, sunscreen and bedding provided
Care available for children aged between 6 weeks to 6 years
Purpose built facilities to create a nurturing environment
Readiness program for smooth transition to primary education
Wide range of activities to stimulate your child's learning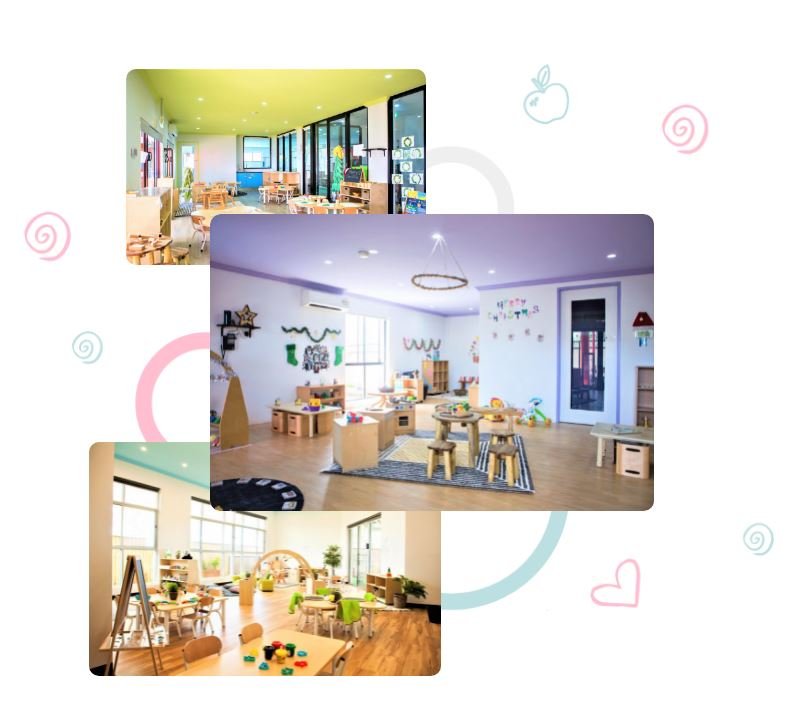 TAKE A LOOK INSIDE OUR CENTRES THAT ARE SPECIFICALLY DESIGNED TO STIMULATE YOUR CHILD'S LEARNING
ATTENTION SYDNEY MUMS LOOKING FOR THE BEST CHILDCARE:
For a strictly limited time you can get a FREE copy of our exclusive consumer guide '5 Critical Things To Know When Choosing The Perfect Childcare Centre For Your Child'. You'll discover all the information you need when choosing the right childcare centre for your child. In this free report, you'll find out…
The #1 most common mistake Sydney Mums make when choosing a childcare centre – and how you can easily avoid it!
The very first question you absolutely must ask a childcare centre before enrolling your child
The dark truth about many childcare and early education centres around Sydney and how they operate when your back is turned
Find out if you qualify for the childcare subsidy – and discover the easiest way for you to claim yours TODAY
YOUR CHILD WILL LOVE OUR FRIENDLY, EXPERIENCED EDUCATORS
At Bright Beginnings, we believe in finding the best and most devoted educators. We aim to provide a high level of care and education for each and every child, which is why we go to great lengths to attract and retain high-quality educators.
Our staff are selected not only because of their impressive experience and qualifications, but also because of their caring and compassionate nature. This way, we ensure every child feels safe and nurtured. You'll rest easy knowing your little one is in the hands of experts who genuinely care for them.
HEAR WHY OUR HAPPY PARENTS LOVE BRIGHT BEGINNINGS…
" A very friendly & experienced team who are willing to do their best for kids. I never thought that my son will be so comfortable at a day care. The level of attention my son is receiving at BBLC is awesome & I'm so thankful to the team here for all their help & support. Highly recommend this place to anybody who is in the process of selecting an early learning centre for their child! "
Ajay
HEAR WHY OUR HAPPY PARENTS LOVE BRIGHT BEGINNINGS…
" LOVE this Centre! So welcoming and accommodating! The admiration I see my girls have for their teachers and really just to see their excitement to go to school everyday is amazing. Their school readiness is far more advanced than I ever expected and I am so amazed with the girl's progress since attending. Also, love the Centre's App which allows me to see what the girls are up to throughout the day and also how they've eaten and slept. I get on with my work day knowing that their's is happy and they are actually learning! Thank you BBLC! "
Victoria
HEAR WHY OUR HAPPY PARENTS LOVE BRIGHT BEGINNINGS…
" This kindy is by far the best I've come across. I'm an extremely fussy mum and it took me a long time to decide where to send my son. The vibe and environment at this centre is so inviting, and it was the first place my son actually left my side to run off and play. That was it for me. The staff communicate so well and management has made everything so easy for me. As a single working mum, they have really made me feel like I am not alone in this. So informative, well structured and clean. It's his second home and seeing him so happy and in love with his teachers says so much to me. So thankful for this place. "
Stacey
HEAR WHY OUR HAPPY PARENTS LOVE BRIGHT BEGINNINGS…
" BBLC is great! Staff and management are so attentive to both myself and my baby. Requests are always followed through and my son's routine changes and especially his allergies are taken seriously, which puts my heart at ease and shows he's not just another number. The BBLC App is fantastic, seeing photos and videos of him during the day and being able to use it as a constant communication tool. One of their best assets. The classrooms are so bright and clean and somehow always smell lovely. "
Aurelia
HEAR WHY OUR HAPPY PARENTS LOVE BRIGHT BEGINNINGS…
" Such a beautiful centre. Beautiful rooms and outside play areas, beautiful teachers and managers. My son and daughter start to learn english very well and come home and always say new things and sing songs I don't know. Everyone looks happy there and they always invite us in and make special days for the children. They have an app which I always use and I can see in the day time what is happening. My children are also loving the food and they have a great chef who is very lovely also. Highly recommend to everybody! "
May
HEAR WHY OUR HAPPY PARENTS LOVE BRIGHT BEGINNINGS…
" This is hands down the best day care centre I have had my children in! I have had them in three other centres and bright beginnings has been the best. All staff go above and beyond in the care for the children! The school readiness program has been amazing in getting my boys ready for school, educational and emotional. I could not say on bad thing about the centre but I can say my boys loved every minute of being there and I felt completely comfortable leaving them while I went to work! "
Laura
A SAFE AND HAPPY ENVIRONMENT FOR YOUR CHILD TO THRIVE.
We know how hard it can be to say goodbye to your child, which is why we focus on creating a fun and warm atmosphere your child will love! You won't have to feel guilty leaving your child in our care because they will be part of a caring environment where they meet and make new friends with other youngsters.
Our learning centres are specially designed to give them everything they need while you are busy at work
Time with peers to build social skills
Care available from 7 am - 6 pm
Experienced and qualified team of educators
Five learning centres around Sydney
App to track your child's progress
STAY CONNECTED WITH YOUR CHILD'S LEARNING PROGRESS WITH OUR APP – DESIGNED SPECIALLY FOR BUSY PARENTS
Family is at the core of who we are. We believe family is everything, which is why we like to encourage families to be involved in their children's learning experience.
We provide a customised app to help you stay connected with your child while they are at our learning centre. Simply download it to your smartphone and you can follow child's progress, learning and adventures. The app is specially created for parents to help build rich memories of your children that will last a lifetime.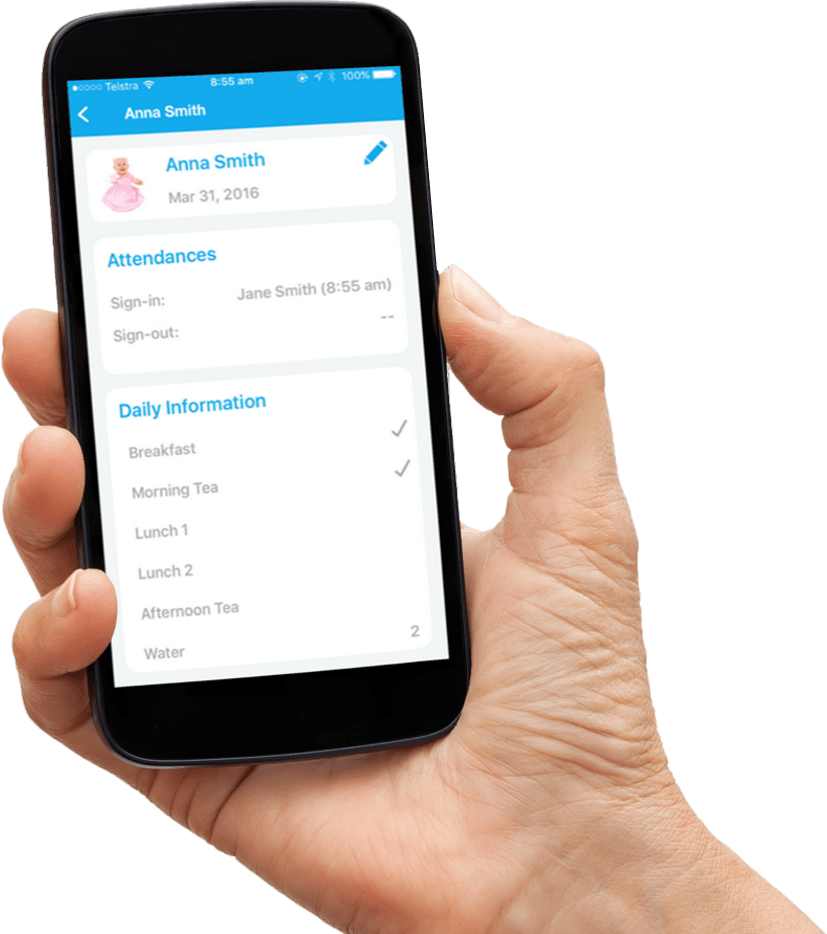 Limited Time Offer: Book a Tour & Get A bonus Kids Fun Pack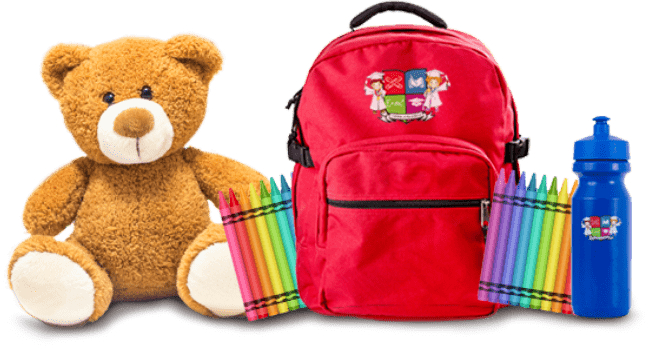 We know choosing the right childcare centre is a big decision, so we're inviting you to come in for a free, guided tour to experience our amazing facilities! You'll see us in action and meet our dedicated team of qualified educators.
If you think you and your child are a good fit for Bright Beginnings, we'll walk you through our syllabus and we'll also give your child a bonus kids fun pack they'll LOVE, because it comes with a whole bunch of goodies including back pack, drink bottle, plush bear + more!
in this free tour, you'll discover…
How our dedicated staff and signature school readiness program will help your child reach their full potential and be primary education ready!
A complete and guided tour of any of our 5 centres and an opportunity to meet and chat with our dedicated team of educators, so you feel comfortable with us and confident you are leaving your child in capable hands!
An awesome, super cool Kids Fun Pack for your child which includes back pack, drink bottle, plush bear + more. Free for your child to keep forever with our compliments!
This offer is strictly for a limited time and places will fill up FAST. So act now and secure a place for your child in one of our amazing learning centres!